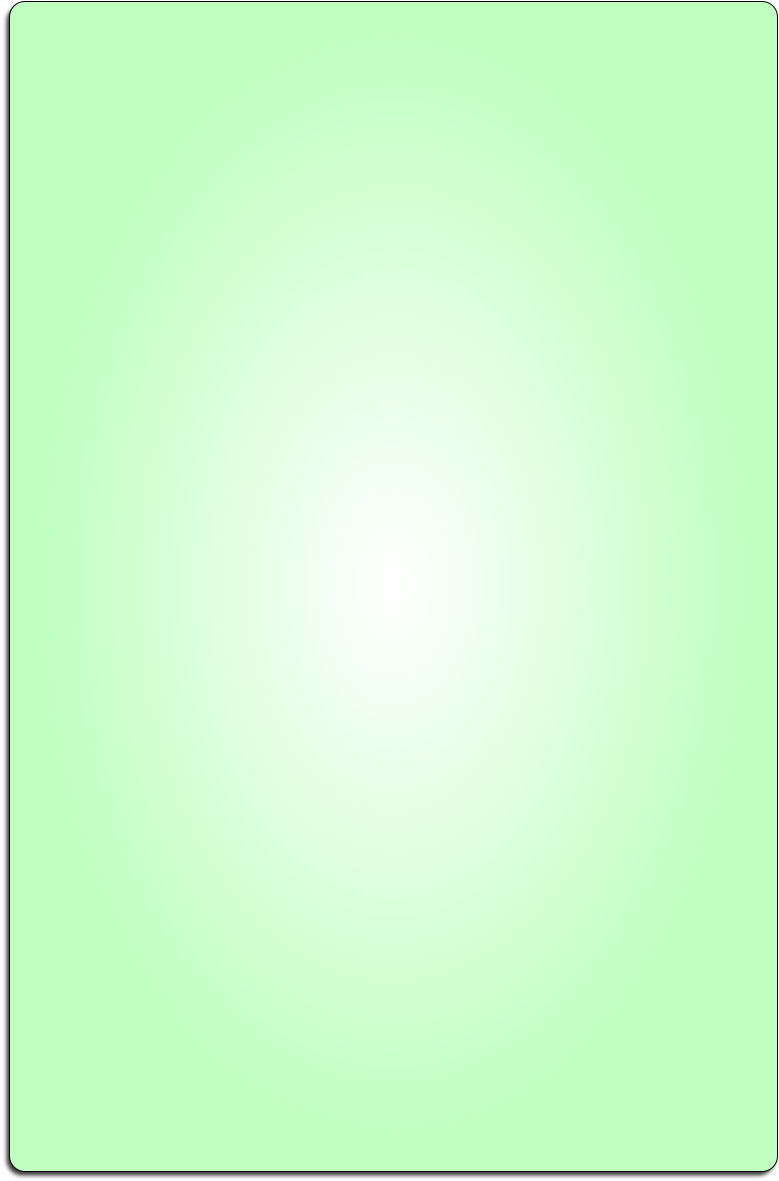 Oriental Philatelic Association of London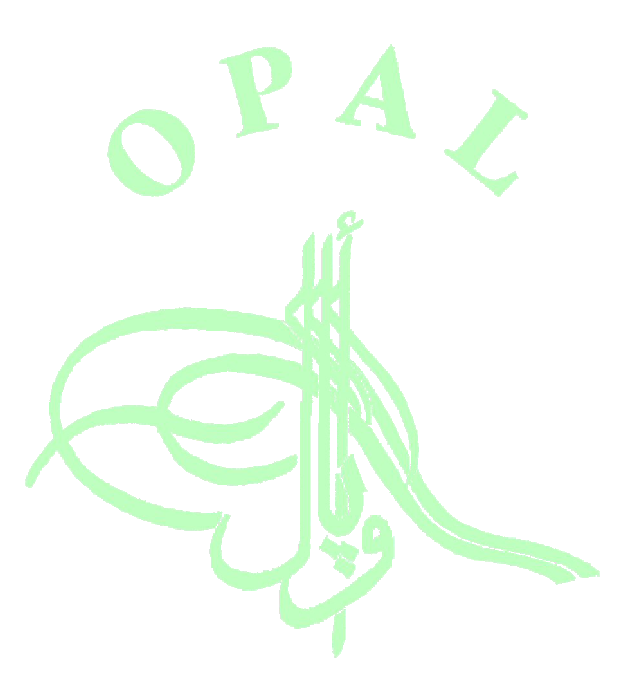 Can You Help? Reference H0004
Can you provide more information about the postmark on this stamp? Also, can you help with the address on the front and text and seals on the back?
Larger images can be supplied if required. View members' replies.
Larger images can be sent to you if required.
(Please mention reference H0004)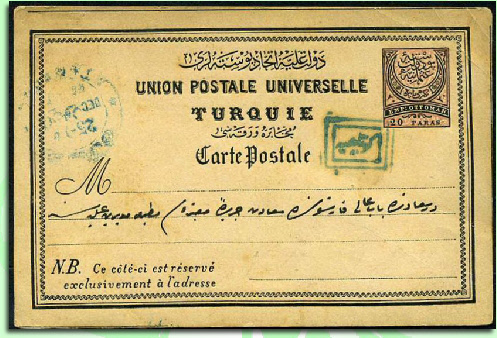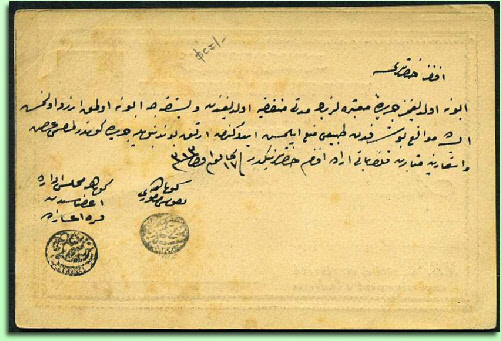 Now identified as KUTAHYA; our thanks go to all the members who helped with the identification.